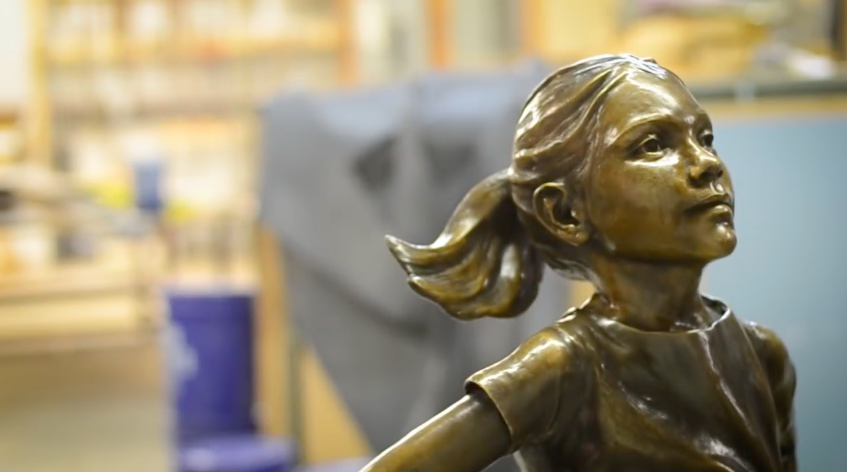 Ondertussen in Cannes 6: ACT Responsible winnaars bekend
23-06-2017 (11:18) - Cannes
We maakten eerder al melding van een expositie in het Palais waar alleen maar werk met een good cause tentoongesteld staat, in het kader van ACT Responsible. Uit de 93 geëxposeerde werken zijn nu de winnaars van de ACT Responsible Cannes Tributes bekendgemaakt.
McCann New York, McCann Worldgroup Mumbai, TBWA\Santiago Mangada Puno (Philippijnen) en Ogilvy Germany kregen een ACT Responsible Cannes Tribute 2017 toegewezen in de categorieën Education, Planet, Human Rights en Solidarity. Publicis Amsterdam pakte een derde plek in de categorie Solidarity. Er zijn in totaal 6556 stemmen uitgebracht.
alle prijswinnaars
education
Favorite: McCann New York - Fearless Girl for State Street Global Advisors
2nd Favorite: Y&R Amman - Open Helmet for Jordan Insurance Company
3rd Favorite: VML South Africa - #IAmMuslim for PASSOP
planet
Favorite: TBWA\Santiago Mangada Puno - Dirty Watercolor for ABS CBN Lingkod Kapamilya Foundation Inc.
2nd Favorite: Advantage Y&R - African Trash Masks for Greenpeace Africa
3rd Favorite: DDB Uruguay - 20,000 hectares of forest for Dirección Nacional de Bomberos
human rights
Favorite: Ogilvy Germany - Help Us Help Them for Amnesty International
2nd Favorite: Grey Dusseldorf - Open your eyes for Terre des Femmes
3rd Favorite: Republica - No Fear for Amigos for Kids
solidarity
Favorite: McCann Worldgroup Mumbai - There's always room for more adoptfor World For All
2nd Favorite: DDB Argentina - Donate lifetime for FATH
3rd Favorite: Publicis Amsterdam - Depression mutilates the mind for Ministry of Health Welfare and Sport.
De video wordt geladen, een moment...duurt het te lang, refresh dan even.
---