Intelligent Sensor Networks Conference
Congres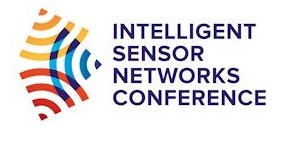 di 23 mei 2017 - Intelligent Sensor Networks Conference, special edition 23 May 2017, Messe Düsseldorf Congress Center, Düsseldorf , Germany
Sensor networks for smart industry and smart infrastructure
What: Intelligent Sensor Networks Conference – Special edition in partnership with Managing Aging Plants Conference & Expo
When: May 23, 2017
Where: Messe Düsseldorf Congress Center – Düsseldorf, Germany
Scope: The challenges posed by an aging plant cannot be seen in isolation as a simple economic equation balancing profit and loss to risk and safety; the situation is far more complex. Many of today's managers do not have the academic background or the detailed engineering knowledge at their fingertips, which is essential to make the correct budgeting and strategy plans and keep facilities not only economically viable, but also productive and safe.
Similarly, many companies no longer have the skills and competencies in-house to tackle the problems that can be posed by an aging plant. When knowledge is not immediately at hand, being able to ask the right questions is vital. The aim of the event in Düsseldorf is to help industry professionals in ensuring facilities continue to compete successfully in the long-term.
Topics that will be addressed at the MAP Europe 2017 Conference include:
Smart industries
Condition-Based Maintenance/ Smart Infrastructure
Safety leadership and safety culture
Turnaround management
Monitoring and assessment
Target: The conference enjoys strong participation from end-users, engineering companies, suppliers, notified bodies and governments with a clear emphasis on applications and practical experiences.