54 Lampen uitgereikt in bomvol Carré
13-04-2017 (23:00) - Bureaus
33 Categorieën, 958 inzendingen, 229 nominaties en 54 Lampen. 6x Goud, 17 x Zilver, 30x Brons, 2Impact Awards en 1 Grand Prix Dat is de ADCN 2017 in koele cijfers. Op de bühne van Carré ging het er een stuk minder koel aan toe toen de winnaars hun soms zwaar bevochten Lamp in ontvangst mochten nemen. Volgende week deelt Fonk Magazine haar visie op de ADCN Lampen 2017. Maar nu eerst de catch of the day.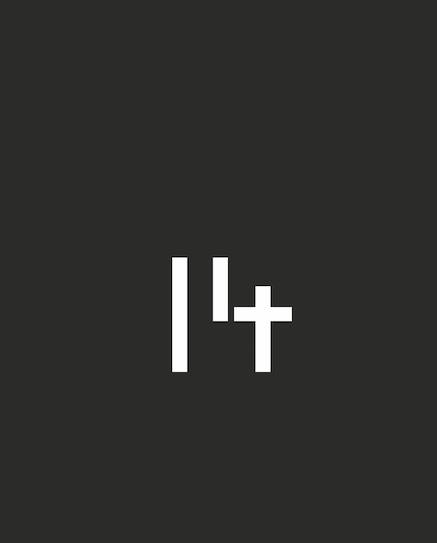 Het Parool
J. Walter Thompson zet de vorig jaar ingezette zegetocht met The Next Rembrandt (ING) nog even voort. Het bureau mocht 6 lampen ophalen en kreeg als kers op de taart ook nog de Grand Prix in handen gedrukt. Het bureau scoorde overigens niet alleen met The Next Rembrandt, maar ook met Page 14 voor Het Parool (Brons, beeld).


DDB & Tribal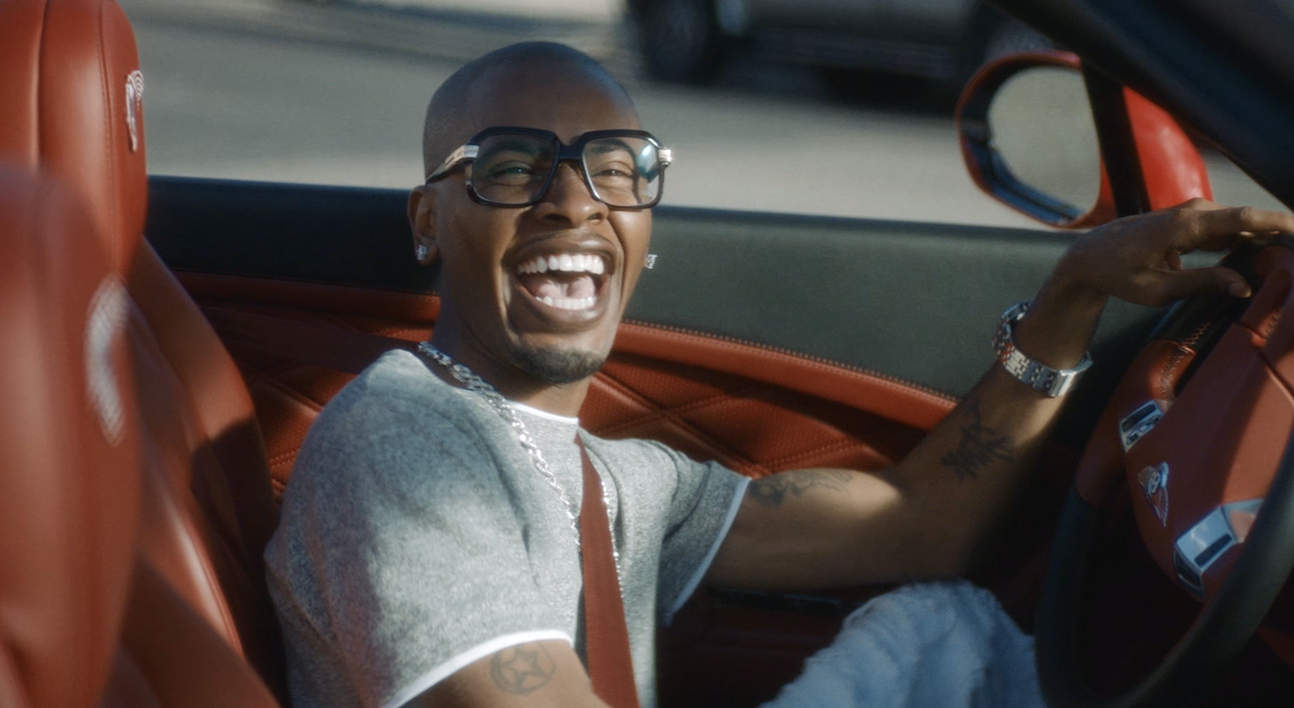 Ook DDB & Tribal grossierde in bekroningen en keerde met een oogst van 5 Lampen huiswaarts. Het bureau won met KLM Nightslight Brons. Ook voor Rapper (Centraal Beheer) en KLM Bonding Buffet werd Brons gescoord. Rapper ging na 2 Bronzen bekroningen bovendien op voor Zilver (beeld).


Part of a Bigger Plan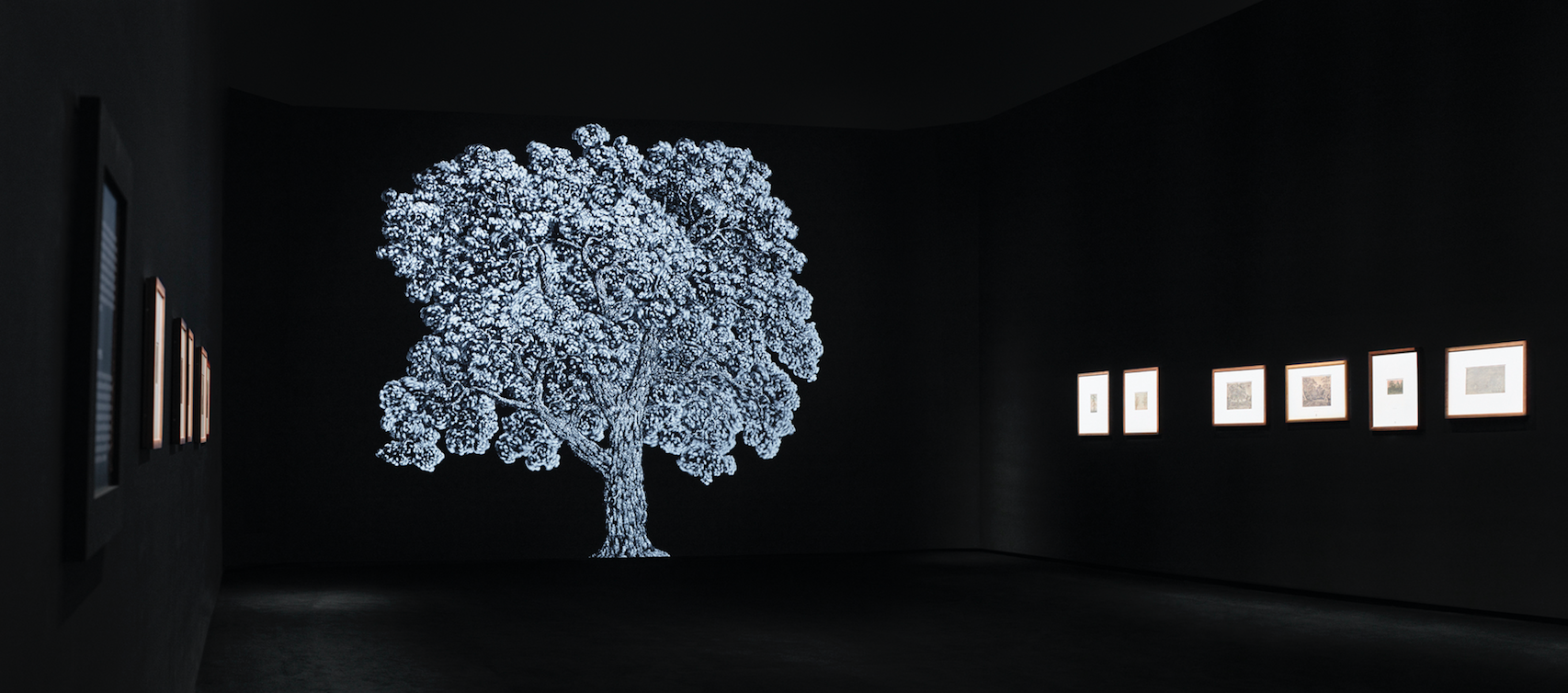 Artis bleek ook dit jaar weer een dankbaar account te zijn geweest. Part of a Bigger Plan won met All of Artis 2x Brons en 1x Zilver. Daarnaast haalde het bureau Goud binnen voor Welcome to the Wonderlands (beeld) van het Rijksmuseum.


Selmore en INDIE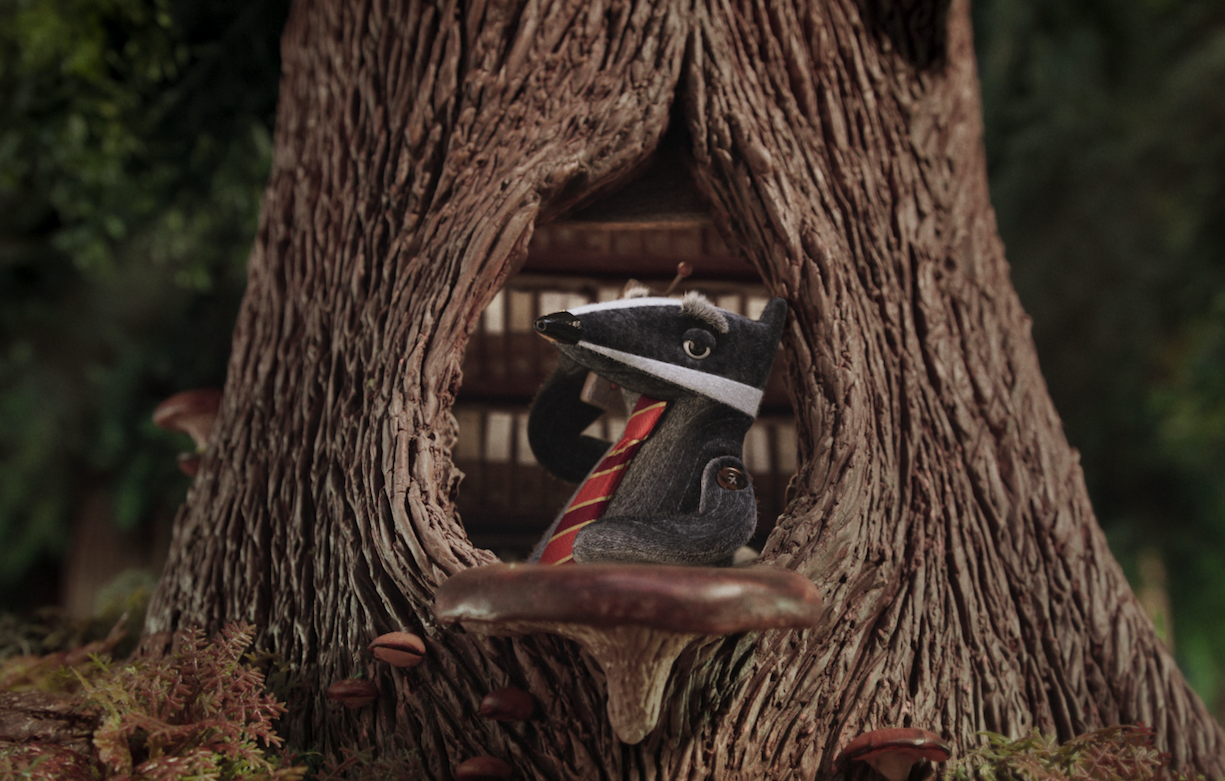 Selmore en INDIE Amsterdam vulden de zakken goed. Selmore won 2x Zilver en 1x Goud voor ASN bank. INDIE haalde twee maal Brons op voor Tele2 en wist Zilver in de wacht te slepen voor de muziek (van Big2 en Paul Laffree) met Work voor YoungCapital.

Het Goud
De 6 Gouden Lampen waren dit jaar voor: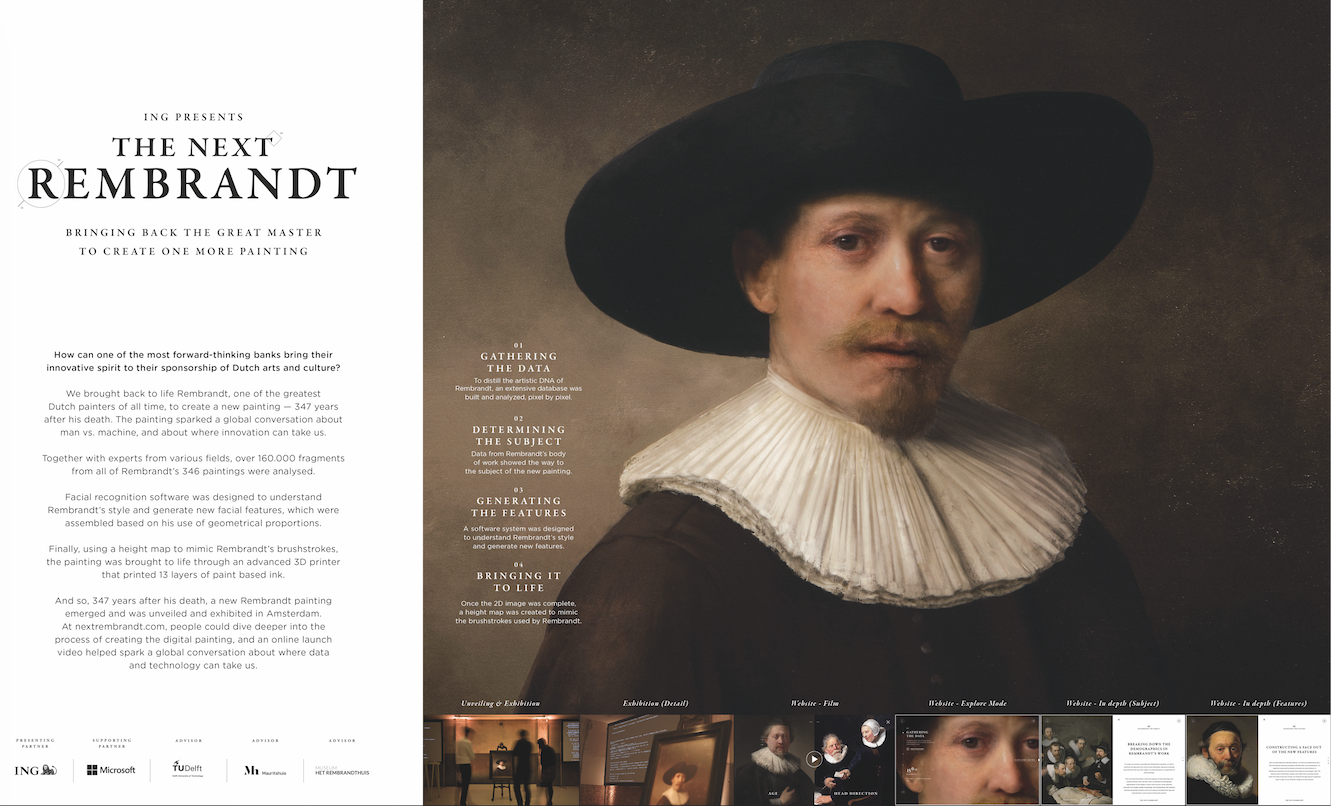 J. Watler Thompson -The Next Rembrandt - ING Nederland (2 x Goud en tevens Grand Prix, beeld)
Persuade - Zeeman trouwjurk - Zeeman
Part of of a Bigger Plan - Welcome to the Wonderlands - Rijksmuseum
Selmore - Het gewoontedier - ASN Bank
Buy the Change - Triodosbank

Het complete overzicht

| | | | | |
| --- | --- | --- | --- | --- |
| Advertising - Film & Video | | | | |
| 180 Amsterdam | The Story of Harry & Ahmed | UNICEF | | ZILVER |
| Wefilm | A Deadly Serious Matter | Stivoro | | ZILVER |
| DDB & Tribal Amsterdam | Rapper | Centraal Beheer | | BRONS |
| INDIE Amsterdam | JUST LIKE HOME | Tele2 | | BRONS |
| Marcel Frensch & Rogier Mahieu | Batman | War Child | | BRONS |
| Ogilvy & Mather Amsterdam | Maak het Groots | Pathé Theatres B.V. | | BRONS |
| Advertising – Print | | | | |
| J. Walter Thompson Amsterdam | Page 14 | Het Parool | | BRONS |
| Advertising – Out-of-Home | | | | |
| TBWA\Neboko | Tramroulette | Holland Casino | | ZILVER |
| Ceci n'est pas un bureau | Metakids | Metakids | | BRONS |
| Advertising – Digital / Social | | | | |
| J. Walter Thompson Amsterdam | The Next Rembrandt | ING Nederland | | GOUD |
| DDB & Tribal Amsterdam | KLM Bonding Buffet | KLM Royal Dutch Airlines | | BRONS |
| Advertising – PR | | | | |
| TBWA\Neboko | Koningsdag | McDonald's Nederland | | ZILVER |
| XXS Amsterdam | Europride 2016 | HEMA | | BRONS |
| Advertising – Promo / Activation / Direct | | | | |
| J. Walter Thompson Amsterdam | The Next Rembrandt | ING Nederland | | ZILVER |
| DDB & Tribal Amsterdam | KLM Nightslight | | | BRONS |
| TBWA\Neboko | Tramroulette | Holland Casino | | BRONS |
| Advertising – Branded Content & Entertainment | | | | |
| Cheil Benelux | The worst Instagram account. Ever. | Samsung Electronics Benelux | | BRONS |
| Endemol Shine Nederland & RTL | WE x Nina | WE Fashion | | BRONS |
| INDIE Amsterdam | LIL'KLEINE NIET OMDAT HET MOET | Tele2 | | BRONS |
| Advertising – Integrated | | | | |
| Persuade | Zeeman trouwjurk | Zeeman | | GOUD |
| Part of a Bigger Plan | All of ARTIS | ARTIS | | BRONS |
| Design – Product | | | | |
| J. Walter Thompson Amsterdam | The Next Rembrandt | ING Nederland | | BRONS |
| Part of a Bigger Plan | All of Artis | ARTIS | | BRONS |
| Design – Packaging | | | | |
| FLEX/design | Ultimaker2Go | Ultimaker | | ZILVER |
| Design – Brand | | | | |
| Hats & Tales | Motel Mozaique festival 2017 | Motel Mozaique | | BRONS |
| SILO | Muziekgebouw | Muziekgebouw aan 't IJ | | BRONS |
| Design – Experience | | | | |
| Part of a Bigger Plan | Welcome to the Wonderlands of Hercules Segers | Rijksmuseum | | GOUD |
| SILO | Zaans Medical Centre | Mecanoo Architecten / Zaans Medical Centre | | BRONS |
| Design – Editorial | | | | |
| Ruben Pater | The Politics of Design | Untold Stories | | BRONS |
| Design – Graphic | | | | |
| Gilles de Brock | We are the narcissistic generation | KABK | | BRONS |
| Studio Jeremy Jansen & Mainstudio | De School | De School / Post CS | | BRONS |
| Design – Digital | | | | |
| J. Walter Thompson Amsterdam | The Next Rembrandt | ING Nederland | | BRONS |
| CRAFT | | | | |
| Craft – Film Direction | | | | |
| Jeroen Mol / RNDBT Content | Batman | War Child | Marcel Frensch & Rogier Mahieu | BRONS |
| Sven Super / In Case of Fire | Rapper | Centraal Beheer | DDB & Tribal Amsterdam | BRONS |
| Craft – Film Cinematography | | | | |
| BOAS VAN MILLIGEN BIELKE / VIRTUE Amsterdam | Keep Walking Colombia | Johnnie Walker | VIRTUE Amsterdam & Semana Colombia | BRONS |
| Craft – Visual Effects | | | | |
| Ambassadors | Het Gewoontedier | ASN Bank | Selmore Creative Agency | ZILVER |
| Craft – Animation & Motion Design | | | | |
| Ambassadors | Het Gewoontedier | ASN Bank | Selmore Creative Agency | GOUD |
| Craft – Music | | | | |
| Big2 & Paul Laffree | WORK | YoungCapital | INDIE Amsterdam | ZILVER |
| Sizzer Amsterdam | When You Drive, Never Drink | Heineken | Publicis Milan | ZILVER |
| MassiveMusic | Rapper | Centraal Beheer | DDB & Tribal Amsterdam | ZILVER |
| Craft – Sound Design | | | | |
| Joep Meijburg & Rens Pluijm / Ambassadors | Depressie | Ministerie van Volksgezondheid, Welzijn en Sport | Publicis | ZILVER |
| Craft – Art Directio | | | | |
| Lernert & Sander | Boring Collection | Lensvelt | Lernert & Sander | ZILVER |
| Craft – Copywriting | | | | |
| Poppe van Pelt / Selmore Creative Agency | Het Gewoontedier | ASN Bank | Selmore Creative Agency | ZILVER |
| Hans van Dijk / Skipintro | Marten & Oopjen | Rijksmuseum | Skipintro | BRONS |
| Craft – Photography | | | | |
| Sabrina Bongiovanni / Cake Film & Photography | Ode aan de Nederlandse mode | Gemeentemuseum Den Haag | Cake Film & Photography | BRONS |
| Craft – Illustration | | | | |
| Part of a Bigger Plan | All of Artis | ARTIS | Part of a Bigger Plan | ZILVER |
| Craft – Digital | | | | |
| This Page Amsterdam | Het puttertje in vogelvlucht | Het Mauritshuis | Energize | BRONS |
| Next – Technology | | | | |
| J. Walter Thompson Amsterdam | The Next Rembrandt | ING Nederland | | GOUD/ GRAND PRIX |
| TBWA\Neboko | McTrax | McDonald's | | ZILVER |
| | | | | |
---