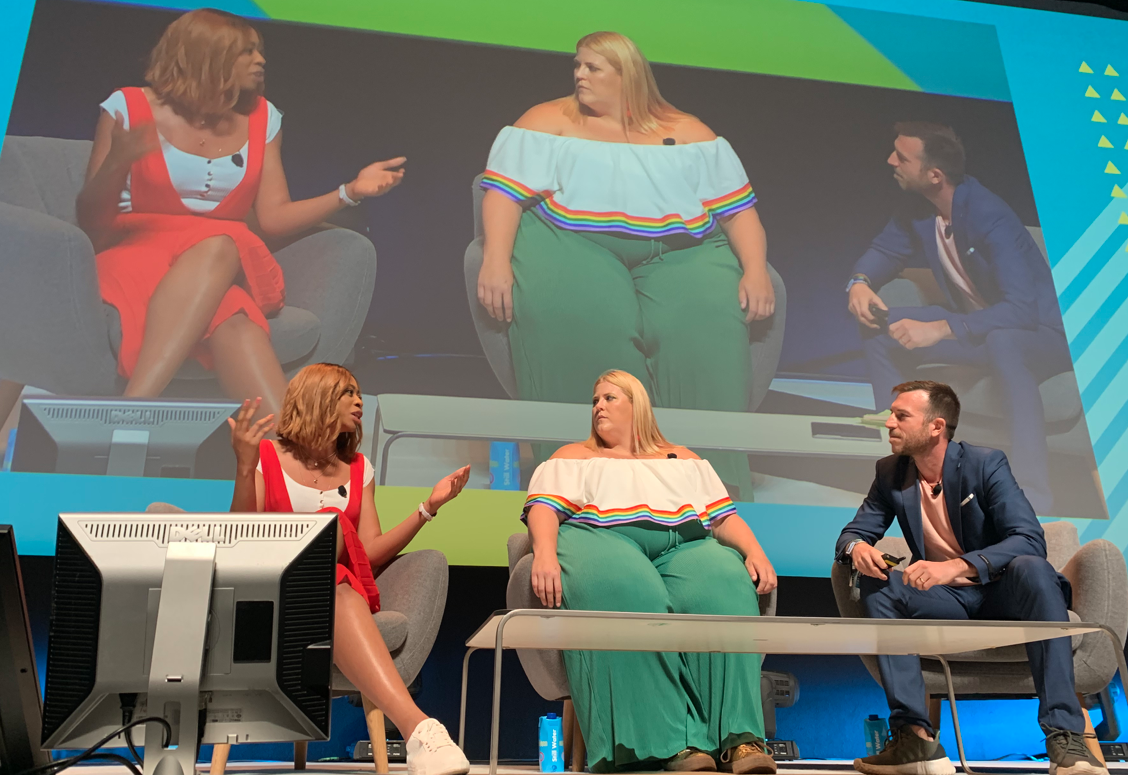 Cannes vandaag (4) met Glitter and Lazers en Drea KnowsBest
21-06-2019 (12:34) - Cannes
Vandaag op het Cannes-programma een vraaggesprek met twee TikTok creators. TikTok, "a place you go to just feel better and get inspired for your day", groeit hard. Het platform is vergelijkbaar met het Chinese douyin dat al meer dan 400.000.000 gebruikers per maand heeft en nog steeds hard doorgroeit. Een verslag in steekwoorden van het gesprek met TikTok creators 'Glitter and Lazers' en 'Drea KnowsBest'.
TikTok is a place you go to just feel better and get inspired for your day. More specific: Instant, 15", user driven, short form, content platform. Anna O'Brien, better known online as Glitter and Lazers, is a TikTok creator, activist, and author who is known for her work in fashion, travel, fitness and more for the modern woman. Anna is a champion for the modern woman and uses captivating imagery, hilarious anecdotes, and inspirational messages to redefine current norms and ideas. Drea KnowsBest is a Nigerian American content creator, entrepreneur and influencer. She is well known for her relatable comedic skit videos posted across social media. With TikTok being her strongest platform, Drea was a Shorty Award 2019 finalist for Tiktoker of the year.
What's in it for the users?
"In todays generation it's not so much in the story but in the details. That's why kids return more than once".
"On TikTok Kids want to be creative and creators. And looking for more authenticity. Everybody wants to be themselves. This is the difference with other platforms."
"With toktok There's a new system for being rewarded. Why?: People want to see imperfections to be and feel connected. Through tiktok people are rewarded for their honesty, purity. In return for the honesty of the famous creators people send videos back. It becomes an open relationship to be creative towards audience and creator."
Tik tok is also setting trends:
- Hit The wall. A dance that was a tik tok invention.
- Asmr (Autonomous Sensory Meridian Response') . Content with sound and video meant to relax you (voorbeeld: eten met je hond. Is mega groot, red.)
Why is it so much fun and appealing to the generetion?
"Every day you can do something different."
"We're not trying to define someone with one identity but with actions."
"My role as a creator is to spread joy and confidence to other people every day. To be themselves and live their way."
"In this world you can't be neutral. You need to say something. Especially Brands. Otherwise life gets really, really boring."
---